2018 National Qualifier No. 3
03 June 2018
We were lucky with hot sunny weather all day for the event.
Five competitors for the qualifier.
Three went to Matt who was near Budleigh Salterton.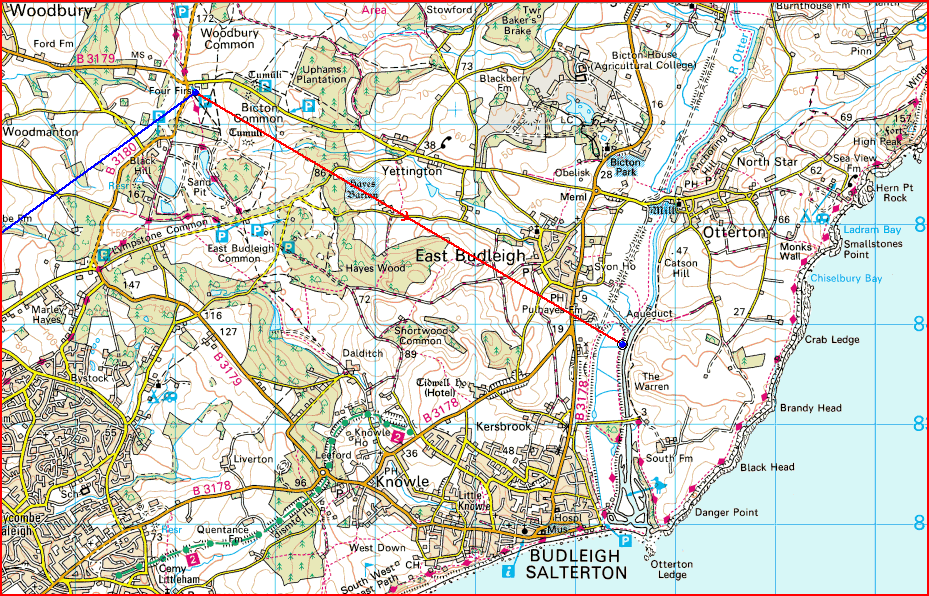 Matt was on the left bank of the river with the antenna shot over the river.
Teams went both sides of the river before tracking him down.
I was in deep pine cover over the river Exe.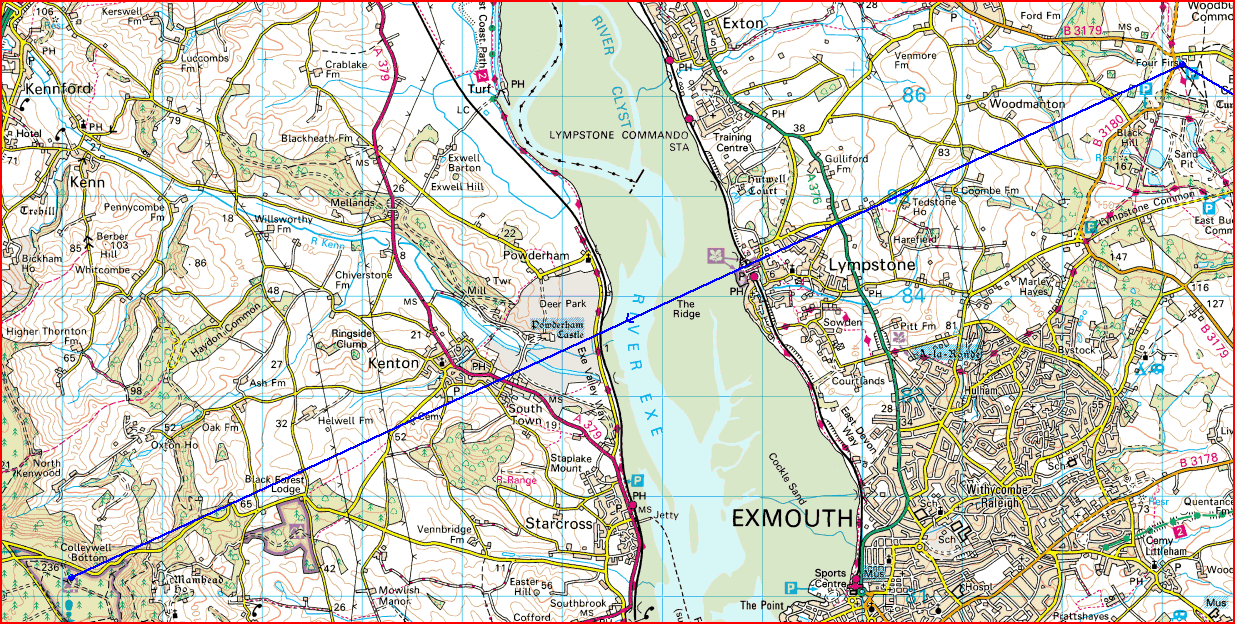 Colin Rosie and Graham spent a fair bit of time quartering the wood before finally finding me.
Here's a picture of Steve Stone telling us how he did it.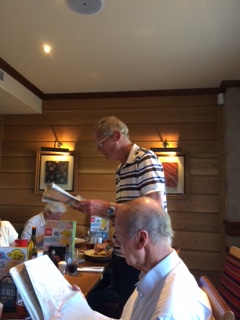 Thanks to all for supporting the event.
Thanks to Matt and Dick for helping put it on.
Paul Clark
| Position | Competitor | Finish | Time A | Time B |
| --- | --- | --- | --- | --- |
| 1 | Steve Stone | 16:11:50 | 16:11:50 | 15:11.00 |
| 2 | Colin Merry | 16:15:00 | 15:26:03 | 16:15:00 |
| 3 | John Mullins | 16:22:27 | 16:22:27 | 15:01:00 |
| 4 | Geoffrey Foster | 16:23:27 | 16:23:27 | 14:58:00 |
| 5 | Graham Jones | 16:29:00 | 15:25:55 | 16:29:00 |